Intensive Medical Care
Our clinic is equipped with a dedicated intensive care barn which is overseen by our veterinarians and qualified nurses who provide 24 hour care for critically ill foals and adult horses.
We have regular contact with veterinary specialists throughout Australia and ensure continued professional development with attendance at major conferences to keep up to date with the latest developments in veterinary practice.
Our clinic's diagnostic facilities include ultrasonography, radiology and endoscopy as well as an in house laboratory allowing us to have blood work results in as little as 15 minutes which is vital in the investigation of critical patients and complicated cases.
Some of the common disorders investigated and treated at the clinic include:
Neonatal (foal) medicine
Respiratory diseases
Cardiac disease
Weight loss investigation
Neurological disorders
Eye injuries/disease
Skin disorders
Liver or kidney disease
Gastrointestinal disorders/colic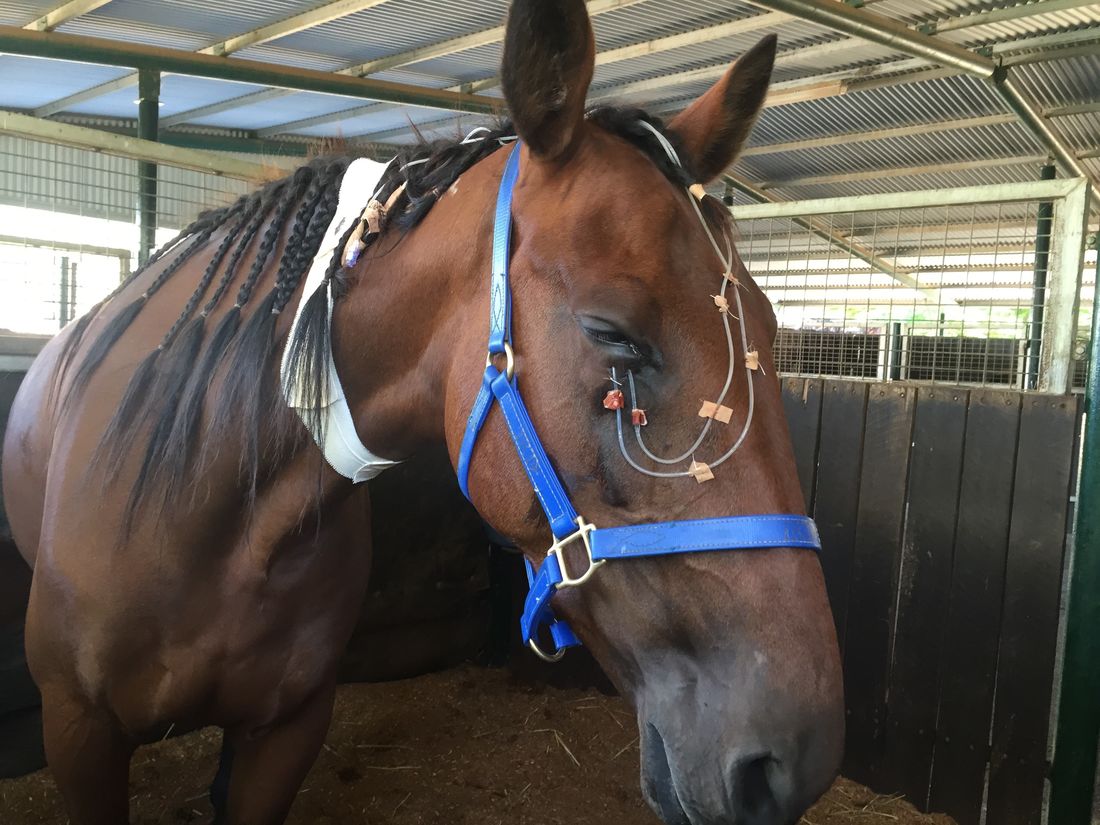 A horse being treated for an eye disorder