---
Artificial Insemination- Chilled & Frozen
Artificial insemination using chilled or frozen semen offers owners the advantage of accessing genetics from across Australasia or even the world, while your mare remains close to home.
Chilled semen can be stored for up to 72 hours but should be used as soon as possible (usually within 24 hours). The clinic has a personal courier which is able to collect and dispatch semen at our nearest airport. All semen is evaluated both before leaving the clinic, and for semen arriving at the clinic prior to insemination. Mares are then monitored following insemination to check for ovulation (egg release) and post-breeding endometritis (fluid/inflammation) which when left untreated results in infertility. For good quality semen and where the mare has a routine cycle, conception rates of at least 70% per cycle can be achieved.
Frozen semen can be stored indefinitely with conceptions recorded from semen frozen over twenty years ago. While fresh semen can live within the uterus for 3 to 5 days, frozen semen is only viable for six hours, thus the timing of the mare's ovulation is critical. The mare is scanned at regular intervals so that insemination occurs at the time of ovulation. To further improve the chance of conception, the semen is deposited deep within the uterine horn adjacent to the oviduct (the tube where the egg travels from the ovary to the uterus). With this technique conception rates of at least 60% per cycle can be achieved with quality semen and a reproductively sound mare.
Pepper Tree Farm Equine Clinic offers a competitive breeding fee structure for both chilled and frozen inseminations. If you have any questions regarding the reproductive needs of your mare please feel free to contact the clinic.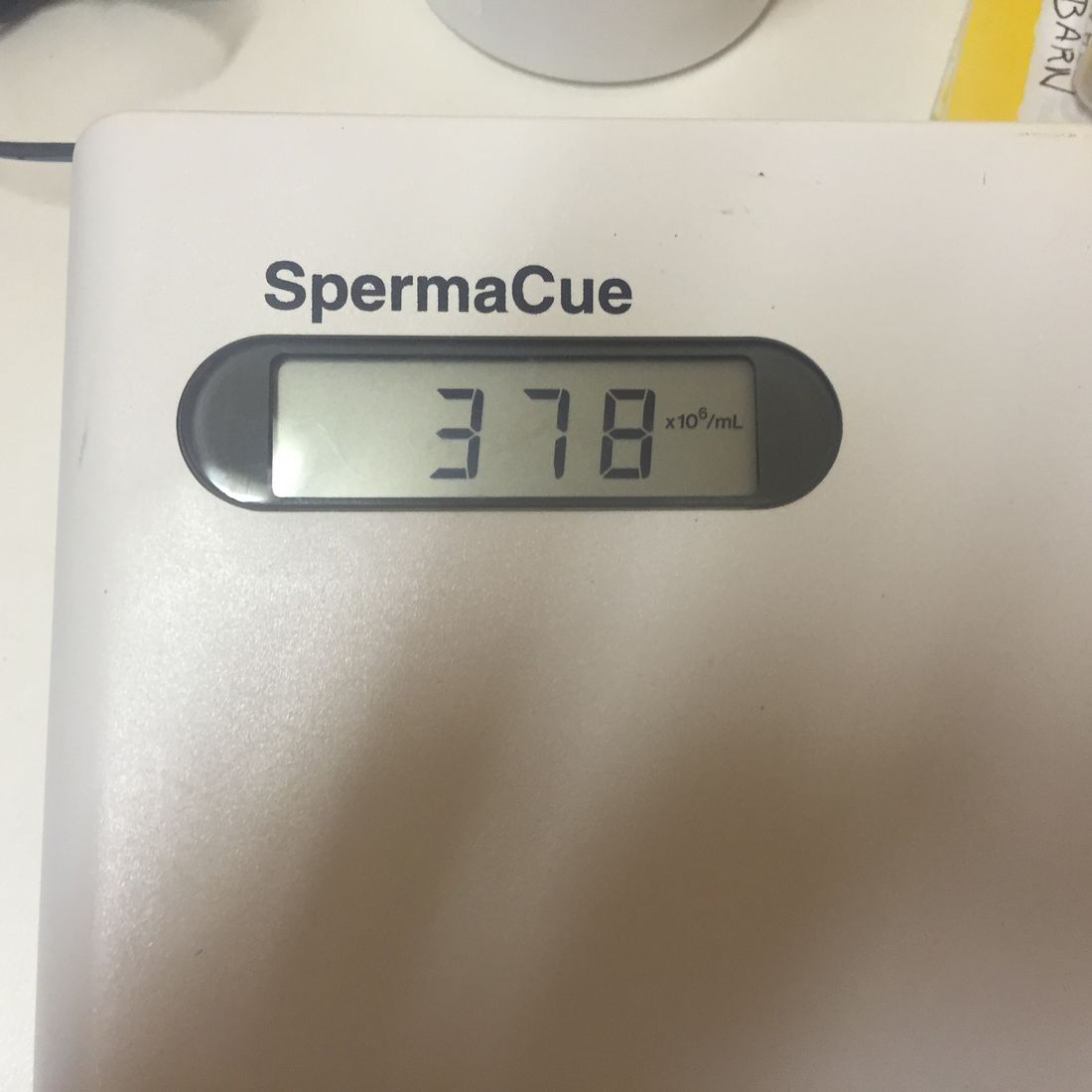 Analysing semen concentration in house